January 28, 2022
Posted by:

Teresa Gallegos

Categories:
Teen Dating Violence Awareness and Prevention
Audience: Child Welfare Professionals, including DCF Staff, Reintegration and Family Preservation Case Managers and Family Support Workers; Social Workers; Mental Health Professionals; Foster Home, Kinship, and Adoption Workers; CASAs.  Kin/relative, foster, and adoptive families are also welcome and encouraged to attend as well as KCSDV Member Program Advocates.
Sponsored by: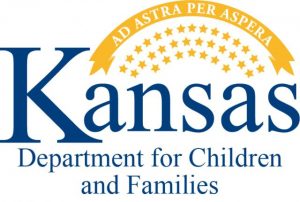 ---
Description:
During this training participants will learn the dynamics of teen dating violence (TDV) including signs of an unhealthy dating relationship compared to a healthy one. Participants will learn what behaviors are associated with perpetrating TDV and the potential impacts TDV can have on youth experiencing it. Resources focused on the prevention of TDV will also be provided, as well as strategies and resources that can be implemented to intervene when TDV is already occurring.
As a result of this training, participants will be able to:
Identify the potential impacts of teen dating violence on youth.
Identify behaviors that may indicate a youth is perpetrating teen dating violence.
Describe at least 2 signs of an unhealthy relationship.
Describe at least 2 signs of a healthy relationship.
Differentiate between prevention and intervention strategies for teen dating violence.
Apply at least 2 tools to use with youth exposed to teen dating violence.
Date and Time:
Thursday, May 12, 2022
1:00 – 5:00 p.m.
Trainer:
Kristina Scott, L.M.S.W
Child Welfare Project Coordinator
---
Registration:
Registration Fee:
No Fee
Registration Deadline:
Thursday, May 5, 2021
The Zoom Join link and passcode will be emailed to all approved registrants prior to the training.
How to Register:
To register, Create an account and login, then select the number of people you want to register and click "Register Now."
Accessibility
We are committed to creating environments where we see our own and each other's full humanity and everyone has the ability to thrive and fulfill their full potential in learning environments. Every effort will be made to ensure equitable access at this event.
For questions about accessibility or to request an accommodation, please select your needs on the online registration form or contact trainingteam@kcsdv.org. Requests should be made at least 14 business days prior to the event.
Questions:
Training Questions:
Kristina Scott
kscott@kcsdv.org or 785-232-9784
Registration Questions:
Teresa Gallegos, trainingteam@kcsdv.org
---
Live Virtual Training Technical Requirements
Webcam:  A webcam is encouraged for participation from all registrants. If you need assistance with webcam access, please contact trainingteam@kcsdv.org.
Zoom Platform: We recommend that you have the most current version of the Zoom client on your computer. If you already have Zoom loaded, please be sure you have updated to the newest version from this page.
Chrome: The Connect site works best with the Google Chrome browser. You can use another web browser, but some features may not work as well. You can download the Chrome Browser from this page.
---
Funding is provided through Department for Children & Families (DCF) Grant.
This training is pending 4 CEUs through the BSRB provided by DCF.
May 12, 2022




1:00 pm - 5:00 pm
We're sorry, but all tickets sales have ended because the event is expired.