May 2, 2019
Posted by:

Kathy Ray

Category:
3rd Biennial Kansas Conference for Ending Sexual & Domestic Violence:
Engaging in Equity, Accountability and Justice
AUDIENCE: This conference is a networking and learning opportunity for all those working to end sexual and domestic violence. This conference is multi-disciplinary and is appropriate for both prevention and intervention-based professionals.
---
Featured Guest Speakers:
---
---
Zoë Flowers
Women of Color Network, Inc. (WOCN, Inc.)
With more than eighteen years of experience, Zoë Flowers has appeared on National Public Radio, WOVN Chicago, spoken at Yale University, Springfield College, Smith College and Bowie State and has worked nationally and internationally, on the issues of domestic and sexual violence. She worked at several state domestic violence coalitions where she provided training, technical assistance and domestic violence expertise to local and state domestic violence programs and community partners across the country before dedicating her talents to women of color advocates, survivors and their families as the Director of Survivor Programs for the Women of Color Network Inc. In her current role, she works to center the voices, leadership and wellness of domestic violence survivors and advocates of color, she leads several programs across the country focused on ensuring the safety and security of marginalized populations and victims of crime.
---
Lisalyn Jacobs
Center for Survivor Agency & Justice
Lisalyn R. Jacobs currently serves as CSAJ's Interim Legal & Policy Director, leading a groundbreaking new initiative, the Racial & Economic Equity for Survivors Project (REEP). She is the CEO, of Just Solutions: Bringing in justice to counteract injustice, and the former V.P. of Government Relations for Legal Momentum (formerly NOW Legal Defense & Education Fund).
Lisalyn has testified before congressional committees at both the state and federal levels. She has also fought for and secured needed protections for poor women and survivors of violence in a number of key federal laws including two reauthorizations of the Violence Against Women Act (2005 and 2013), the 2006 reauthorization of Temporary Assistance to Needy Families, and the 2009 amendments to the Stimulus law. She works closely with the Administration on a variety of issues including campus sexual assault and workplace and other economic protections for victims of violence, among others.
---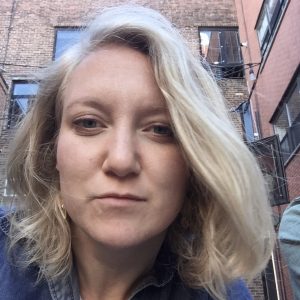 Sara Wee
Center for Survivor Agency & Justice
Sara Wee supports CSAJ's research, leads demonstration site work, develops trainings to support program development, and substantive expertise related to survivors' economic security.
Sara is experienced in developing and managing domestic violence programs, grassroots violence prevention, and applied research and evaluation for collaborative, government, and community-based programs. She began her work in the field as a peer educator and violence prevention program coordinator. She later turned her focus to government and systems' response to domestic violence while getting her Masters in Public Health from Columbia University. She worked with the New York City Mayor's Office to Combat Domestic Violence then the Family Justice Center Alliance, leading a health initiative to enhance wellness and health advocacy for survivors.
---
Sumayya Coleman
Women of Color Network, Inc. (WOCN, Inc.)
Sumayya "Fire" Coleman, known as a steadfast peaceful warrior, started her anti-violence advocacy 30 years ago while living in the South.  Developing Ujima House, Inc., a grassroots comprehensive service to ensure safe haven, community-based advocacy and supportive direct services for African American and Latino families, helped her discover her life purpose.  Sumayya's love for humanity and family has been the impetus to shape approaches and practices over the years with community and faith-based organizations, at least 24 statewide sexual and domestic violence coalitions, and national and grassroots organizations to improve culturally responsive services and address racism and oppression in the anti-gender violence movement.
Sumayya has used her voice through community service and a radio blog with Fisk University and the Women of Color Network to carry out her strong interest in organizing and educating communities of color about violence against women.  She claims victory in developing and leading the grassroots Free Marissa Now Mobilization Campaign to address the criminalization of survivors of domestic violence and help form the mobilizing work of Survived and Punished.  Sumayya has a Bachelor of Arts degree in Administration and Management, and is a Fellow of the Maryland Nonprofit Association Advocacy Leadership Program.  As an ordained and licensed minister, Sumayya incorporates her faith in all that she does for community and family.
---
Sponsored by:
---
July 30 – 31, 2019
DoubleTree by Hilton Hotel
200 McDonald Drive
Lawrence, KS 66044
Registration Fee: $150.00
KCSDV Member Programs will receive the discounted pricing at registration.
Conference materials, lunch, continental breakfast, and light refreshments are included with the registration fee and will be provided on both days.
Registration Deadline: July 16, 2019
After July 16, please call our office at 785-232-9784.  We will take registrations by phone after the registration deadline, pending available space.

How To Register:
Create an account and login, then select the number of people you want to register and click "Register Now".
No-shows and cancellations made less than 72 hours before the event will be assessed the registration fee.
Lodging:
DoubleTree by Hilton Hotel
200 McDonald Drive
Lawrence, KS 66044
785-841-7077
A block of hotel rooms has been reserved at the state rate of $94.00/night. To reserve your room, contact the hotel directly by July 9, 2019 and provide the group name "Kansas Coalition Against Sexual and Domestic Violence."  After July 9, the hotel may still be able to provide the state rate if rooms are available.  Contact Shelly Newman, snewman@kcsdv.org or 785-232-9784, for lodging arrangements at the conference hotel after July 9.
Conference Highlights:
Engage in deep exploration of the connection between racism, white supremacy, colonization, and sexual and domestic violence.
Explore how connections inform prevention efforts and draft strategies.
Discuss bias, its impact on our work and organizations, and explore ways to interrupt and create cultures of inclusion and authenticity.
Craft a collective commitment statement to racial equity work.
Plus over 15 conference breakout learning sessions focused on various topics, including economic justice, campus work, community engagement, and prevention education.
New! Detailed Conference Agenda 
New! Learning Session Descriptions & Presenter Bios
We welcome people of all abilities. For questions about accessibility or to request an accommodation, please select your needs on the online registration form or contact Shelly Newman, snewman@kcsdv.org or 785-232-9784. Requests should be made at least 14 business days prior to the event.
Questions:
Sarah Hachmeister
shachmeister@kcsdv.org or 785-232-9784
---
General Agenda:
Tuesday, July 30, 2019
8:00 AM: Registration
9:00 AM: Welcome & General Session
10:30 AM: Break
10:45 AM: General Session
11:45 AM: Lunch (provided)
1:00 PM: Breakout Learning Session 1
2:30 PM: Break
2:45 PM: Breakout Learning Session 2
4:30 PM: Day 1 Closing
5:00 PM: End of Day 1
5:30 PM: Networking Event

Wednesday, July 31, 2019
8:00 AM: Registration
9:00 AM: General Session
10:15 AM: Break
10:30 AM: Breakout Learning Session 3
12:00 PM: Annual Awards Ceremony Luncheon (lunch provided)
1:15 PM: Break
1:30 PM: General Session
2:45 PM: Break
3:00 PM: General Session
4:00 PM: Conference Closing & Performance
4:30 PM: End of Day 2

---
Learning Session Materials:

Learning Session materials will be available to download and print through August 30, 2019.
Breakout Learning Session Set 1
Tuesday, July 30, 2019
1:00 – 2:30 PM
1-1       Beyond Compliance: Victim-Centered Campus Advocacy
1-2       Healthy Relationships: Innovatively Helping Families, One Activity at a Time
1-3       Prevention Educator Resource Roundtable
1-4       University-Based Sexual Assault Prevention, Education, and Research Outcomes
1-5       Linking Policy to Prevention
1-6       Accessibility Beyond the Door: Creating Inclusive and Equitable Outreach and Education Materials
Breakout Learning Session Set 2
Tuesday, July 30, 2019
2:45 – 4:15 PM
2-1       Creating Safe & Supportive Learning Environments
2-2       Increasing Economic Security through Unemployment Insurance Benefits for Survivors
2-3       Meeting People Where They're At: Keys to Successful Violence Prevention Programming Efforts
2-4       Supporting Survivors Living with or at Risk for HIV
2-5       Learning at All Levels: Education for People with Intellectual & Developmental Disabilities
Breakout Learning Session Set 3
Tuesday, July 31, 2019
10:30 AM – 12:00 PM
3-1       Trauma-Informed Training & Facilitation
3-2       Sis…Get inFormation:  IPV in the Black Community at PWIs
3-3       Prevention at the Community Level: Designing Safety & Equity
3-4       Better Together: Connecting Victim Services Organizations & Higher Education
3-5       Centering Equity in Prevention Education for Youth
---
---
July 30, 2019 - July 31, 2019




8:00 am - 5:00 pm
Registration for this event is closed.